---
The Ultimate Homepage & Internet Guide
Kadaza is an easy-to-use internet guide and personalized start page, since 2008.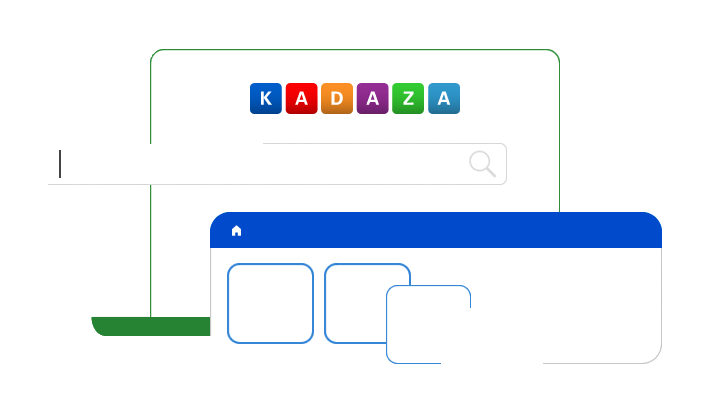 ---
The Ultimate Homepage & Internet Guide
Kadaza is Canada's ultimate web directory only showing the absolute best and most popular Canadian sites, covering many different topics like news, career and social networking. All websites on Kadaza are selected with great care and organized in the best way, making it easy, intuitive and helpful for everyone. With Kadaza you have all your favorite sites just a few clicks away!
---
Personalized Start Page
You can keep your favorite and most frequently visited websites on the customizable homepage, without the need for registration. Favorites can easily be added and removed with drag'n'drop functionality. Get started by clicking on the Customize link on the homepage.
---
Backgrounds & Themes
Customize your start page with colors, patterns and images and instantly change the way your personal homepage looks.
---
Web's top search engines in a box
Kadaza makes your search on the internet easy and fast. The most popular search engines arranged together in one - easy to use - search box. A refreshingly fast way to search online!
---
Powersearch
Kadaza Powersearch shows top search results as you type.. For example, search for 'weather' and Kadaza will instantly provide results from top-quality websites. See for yourself how effective and fast Powersearch can be. Try general search terms, like 'music' or 'sports' or a combination of words. Read more.
---
Discover the best of the internet worldwide
The Kadaza editors have clearly mapped out the best of the internet, for many countries. Discover popular websites for all categories, worldwide.
---
Share your experiences, comments and suggestions with us: Click here.
Join us on Facebook